SAI reaches out to academically-challenged public school students in the Philippines. It aims to develop love for learning in students.

Silid Aralan Inc. (SAI) is a non-profit organization in the Philippines that aims to give low performing, underprivileged students confidence in their own capabilities as a means of affecting their academic performance for the better.

Despite not actually providing academic tutorials during their sessions with students, SAI has a proven track record of being able to boost their students' academic performance by focusing on practical applications of values and customizing daily learnings to the student's passions and hobbies.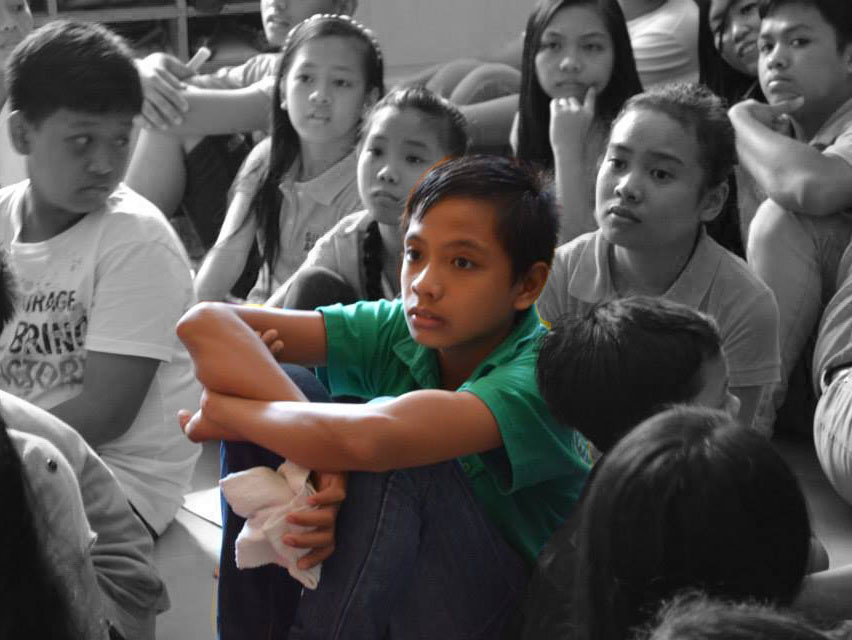 My name is Christian Jay M. Obligacion, I learned a lot in Silid Aralan, like good morals, rights of a child, graphic arts and more.
Good Morals - Because of good morals there's a lot of changes happened to me, like if before I do not greet "Good afternoon" because I'm shy, now not anymore.
Graphic Arts - Because of graphic arts, sometimes if I have nothing to do, I draw. Before I don't know how to draw, now I know.