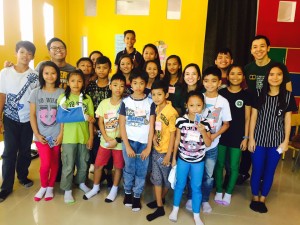 It was another inspiring and meaningful day for the learners and co-learners of Silid Aralan, Inc. (SAI) when they had Kuya Galvin and Teacher Cris Ngo's for this year's T-Talk (Transformational-Talk) October 29, 2016 (Saturday) at the new SAI Learning hub in Montalban Town Center.
This year's T-Talk speakers Teacher Cris and Kuya Galvin shared their unique stories of overcoming adversities and finding a home in the arenas they are now championing.
Teacher Cris shared
hand This year's T-Talk was organized by the SAI Senior iLead learners with the guidance of SAI's Founder and Executive Director Mr. Arcie G. Mallari.